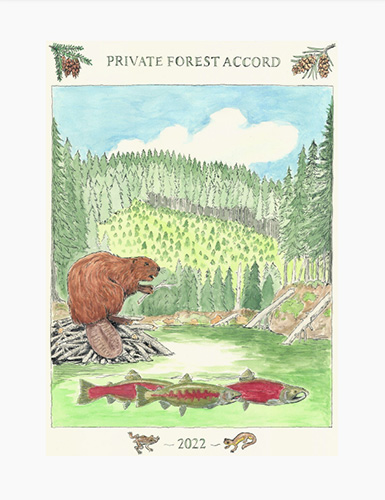 A report presented by the participants of the Private Forest Accord process to the Oregon Legislature in February 2022. The report was accompanied by draft legislative concepts that would be adopted into law later that year.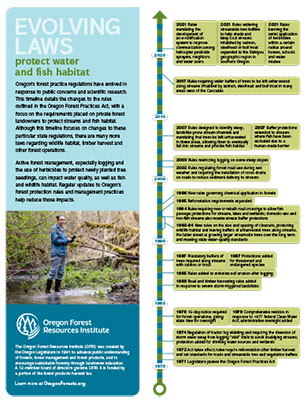 Oregon forest practices regulations evolved in response to scientific research. This timeline highlights just a few of the hundreds of scientific studies that informed the rule changes focusing on streams and fish habitat. Updated in 2021.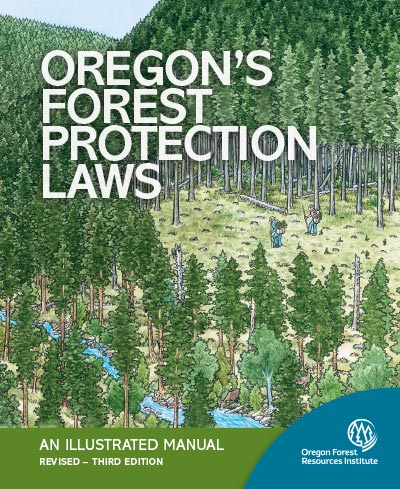 A reference guide for those planning and executing timber harvests. The publication fosters easy understanding and correct application of the Oregon Forest Practices Act and Rules and the other best management practices, laws and rules that apply to Oregon's forest landowners. Updated in 2018.