Does Oregon require forests that have been logged to be replanted?
In most cases, yes. Reforestation is a cornerstone of Oregon's forest practice rules. Ensuring that new trees are planted promptly and are re-growing successfully within a few years of logging means forests are regenerated quickly to supply future Oregonians with adequate forest resources, including wood products, healthy watersheds, recreational opportunities, and a range of fish and wildlife habitats
The law is clear; it is the responsibility of the forestland owner to establish the next generation of trees after a timber harvest.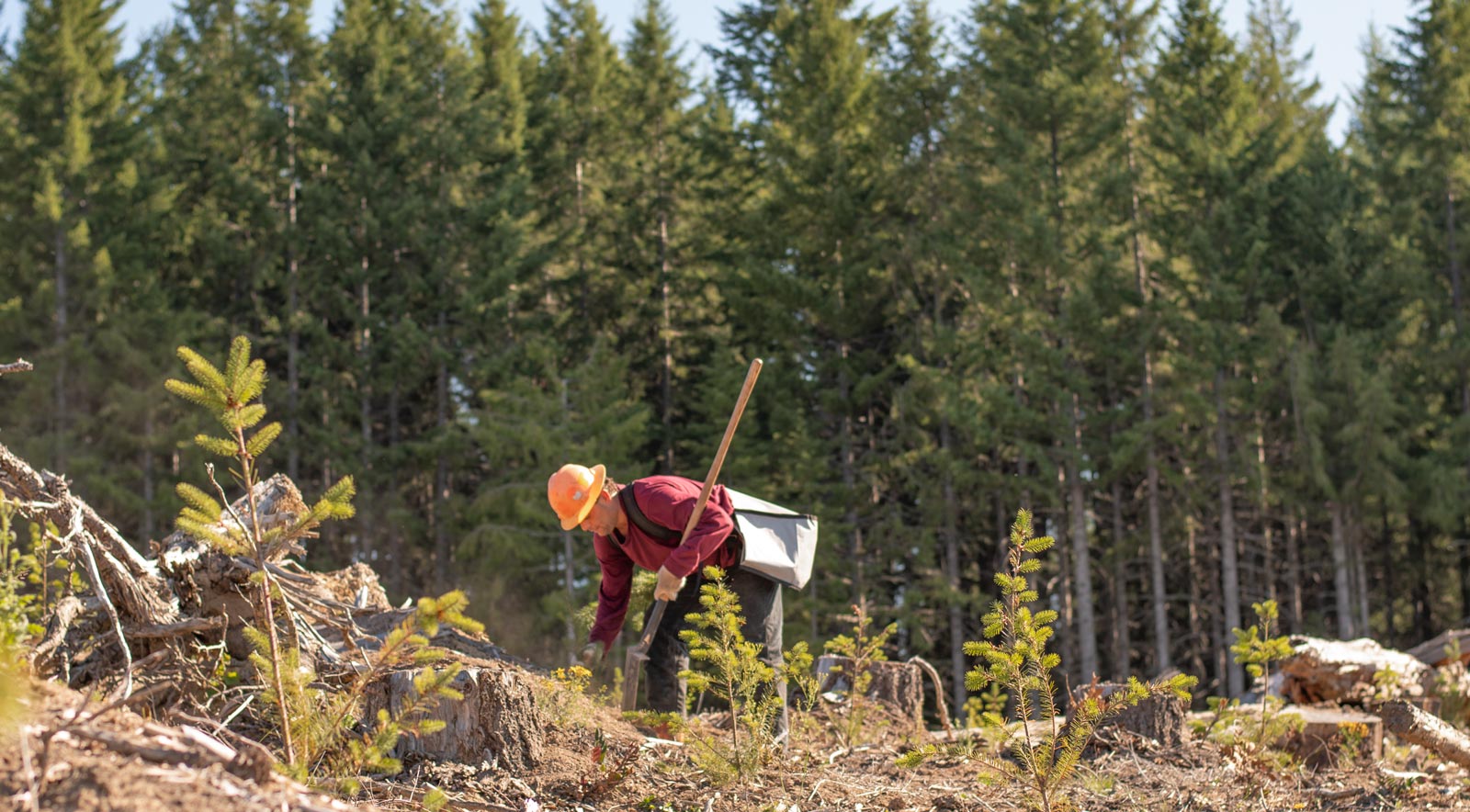 Reforestation Requirements
Time limit: Landowners must complete replanting of areas where they cut down trees within two years of logging. This law takes effect any time tree stocking levels fall below minimum standards (an agreed upon number or volume of trees for a particular class of forestland). If a thinning or a partial cut leaves enough trees or tree volume to reach minimum stocking standards, reforestation is not required.
Ensuring success: Within six years of a timber harvest, the young trees must be "free-to-grow" and well distributed. That means they are vigorous and tall enough to out-compete grass and brush, and will grow into a new forest.
Trees per acre: Depending on the site, rules require that at least 100 trees per acre survive during reforestation, but landowners typically plant over 300 seedlings per acre.
Differences in eastern Oregon: The law also requires successful reforestation in eastern Oregon; however, natural seeding reduces the need for intensive planting. As long as the harvested ground meets minimum stocking standards, replanting may not be required.
Tree species: The Oregon Department of Forestry (ODF) determines the species acceptable for reforestation. The species must be ecologically suited to the planting site and be capable of producing logs suitable for making wood products in the future. Most landowners plant a mixture of acceptable tree species to reduce of the risk of losing all their trees to insects and diseases, and to promote forest biodiversity.